Recovery explorer view
The main view in Active@ UNDELETE is Recovery Explorer View. The view tab label displays "My Computer".
This is the default view that you see after the application starts. It displays the hierarchical structure of all devices and drives, Virtual RAIDs and opened Disk Image. Scan Results appear here if you scan a device. To collapse or expand an item in this tree, click the arrow sign next to the item name.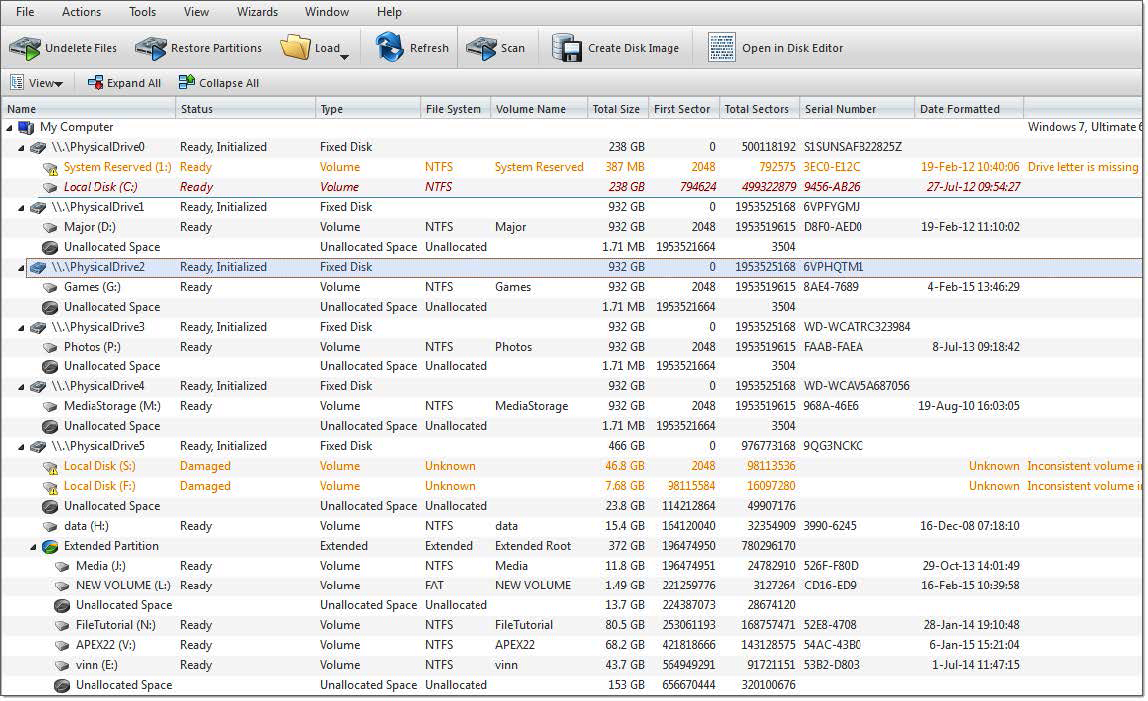 Recovery Explorer shows its content in to modes:
Expert Device View (default)

At this mode, all available Data Storage Devices with hierarchy of partitions and Logical Drives are present; Use this mode for advanced features, such as Advanced Device Scan or Virtual Partition Management;

Simple Drive view

At this mode, only accessible Logical Drives are present;
Toggle between Simple Drive view and Expert Device view can be done by toolbar button.
To perform an action on any item (Data Storage Device, Drive etc.) select this and choose a command from:
Toolbar at the top of the view;
Menu Action;
or from the right-click context menu.
To add an item to the Recovery Toolbox, select the check box next to the item.
The Properties Panel displays default properties for each selected item. Updates to these properties appear dynamically along with commands and activities performed in the workspace. To toggle the Properties Pane click View > Properties pane.