Search results view
The Search Results view appears after you perform a Search for deleted Files and Folders. The top panel displays the results of the search in a list.
To make this list easier to read, you may do the following:
To sort the list by a column in ascending order, click the column header.
To sort the list by the same column in descending order, click the column header a second time.
To show a list that is reduced in size by a filter, select one of the preset options in the File Filter toolbar.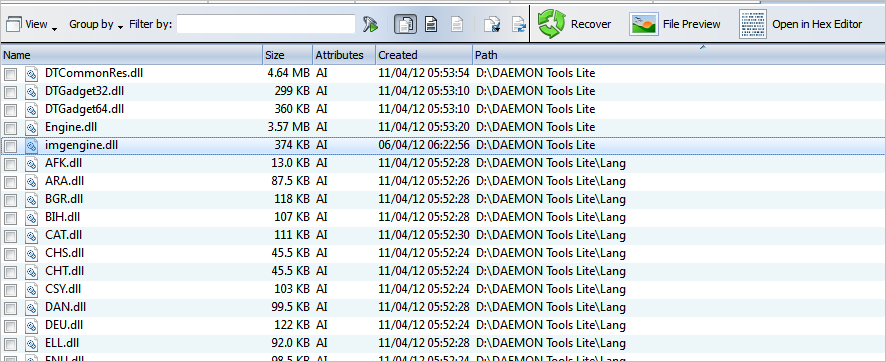 To recover an item in this list, right-click the item and choose Recover from the context menu or click Recover button in toolbar.
To preview an item, select it and click File Preview.
To change search criteria and repeat the search at the same location, click Search Again.
See Also:
Recover deleted Files and Folders
|
Views And Windows []
|
File Filter Toolbar